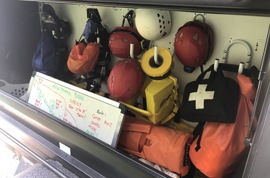 Graduates will have enhanced knowledge of the health and safety requirements and responsibilities associated with their place of employment and will be able to contribute effectively to the wider community. Graduates may also be able to apply these skills under limited supervision in roles across a wide range of fields.
NZQA Unit Standards: 30264 18408 30433 17591 17586 17594 17459 30266 30265 6400
Duration: 50 weeks part time study
This qualification can serve as an entry point into a career specific to workplace health and safety and may also provide an entry point into further study and other occupations or sectors. The programme is approved by the New Zealand Qualifications Authority (NZQA) under section 439 and 441 of the Education and Training Act 2020.
NZQA Unit Standards: 19521 30270 15189 5619 30271 5616 30268 30267 30269
Duration: 50 weeks part time study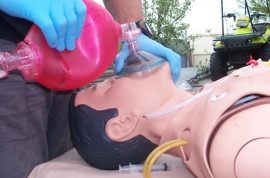 Graduates of this qualification may be able to work in emergency care first responder roles in a variety of settings such as ambulance, outdoor recreation, marine, industrial, and volunteer rescue. Graduates of this qualification do not automatically have an authority to practice - that is a separate endorsement which may be awarded by a service provider. Revalidation: As skill decay occurs when skills are not used regularly, the sector requires graduates to have their skills revalidated to ensure currency with changing practice and its application. This may be by complying with an organisation's internal revalidation process or by completing a recognised recertification process. Learner's are required to hold a current First Aid certificate.
NZQA Unit Standards: 29321, 29323, 29324, 28542, 29322, 29325,
Duration: 30 weeks part time study