Orient Gene Rapid Antigen Test
To order Orient Gene, please click here to order through our partner.
We are now receiving the following RAT stock in from our distributor and are currently processing pre-exisiting orders. New enquiries are still welcome however, please expect 3-6 week delay while we facilitate this backlog. We appreciate your patience and understanding and are endeavouring to expedite your requests
ROCHE SARS-COV-2-Rapid Antigen Test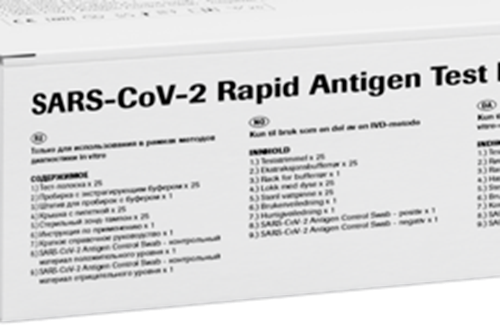 minimum order 25 tests
$275 plus GST box of 25
Carestart Antigen Point of Care Test COVID-19 Antigen
minimum order 20 tests
$400.00 plus GST box 20 
There will be a plus freight cost if these have to be couriered. Plus we require payment prior to the test being sent. 
These tests take 10-20 minutes to complete and have minimum pack purchase
Training will be made available to businesses by our trained staff to train your staff we will continue to work alongside your  business to ensure  correct procedure is carried out.
Requirements before purchase:
You must have a valid NZBN (NZ business number)
All testers must undertake an online training course, and demonstrate understanding of Ministry of Health guidance and test usage instructions
Pro+Med (NZ) Ltd can assist with implementation of rapid antigen tests. We will ensure that governance/training to all customers is complete and written into the framework. We will also ensure that we will have an immunisation management platform that enables us to deliver and monitor vaccination programmes. This will take the paper and manual administration out of Rapid Antigen Testing. This can be put into each company or held by Pro+Med (NZ) Ltd. The kits are available to business only in accordance to MoH ruling.
From 15 December, small to medium businesses who do not wish to source RATs directly from authorised suppliers can purchase them from a local distributor.
What is the rapid antigen test? How is it different to the PCR test? 
It is described as a point of care testing that is a "less invasive nasal swab" than the PCR test which is quick and simple. If a positive or non negative test is detected the person must be followed up by a MOH nasal swab (PCR) at a qualified venue and the person is to self-isolate until results are back. 
The Rapid Antigen tests are performed best in people at the start of the infection, where they are expected to have a very high viral load, and that's usually within the first five days of infection. 
One way to mitigate that reduction in sensitivity is to actually perform the rapid antigen test more frequently so that you  increase the likelihood of detecting that point at which that person does become infectious with a viral load that's detectable by the rapid antigen. 
Quick and convenient 
Used with a shallow nasal swab 
Locally and internationally validated 
We recommend that businesses trial different tests before committing to buying one in bulk as there are differences in processes. 
Key points about rapid antigen tests:
RATs are not mandatory and won't be suitable for everyone.
It is up to businesses to choose whether they want to use RATs. 
Rapid antigen tests offer: 
a much faster turnaround than a laboratory PCR test (approx. 15 mins compared to 2-5 days) an additional level of protection for a business's workers, contacts, and customers. 
Rapid antigen tests (RATS) are not: 
as accurate at detecting COVID-19 as nasal and saliva PCR tests (a positive RAT result must be confirmed with a PCR test) 
used for diagnosis of people with COVID-19 symptoms 
a replacement for existing nasal and saliva PCR tests 
mandatory for businesses 
acceptable for mandatory surveillance testing under the Required Testing Order (RTO) 
a replacement for vaccination. 
Health and safety 
Please note the Ministry of Health has not yet approved the use of Rapid Antigen Tests by private individuals. All tests must be undertaken under the guidance of a healthcare professional.
All Rapid Antigen Tests must be used as per MOH Guidelines, please CLICK HERE TO VIEW MOH GUIDELINES
All Rapid Antigen Tests are NON-RETURNABLE.
please understand there may be some delays due to high demand